The first Black Emoji will come June 2015
There are 59 different types of food Emoji, but the pictorial smartphone language has been severely lacking in other areas—specifically when it comes to racial diversity."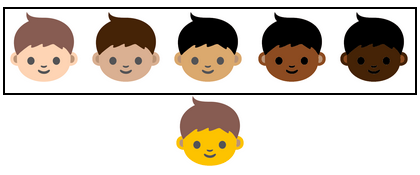 Racially Diverse Emoji Are Finally Coming to Your iPhone
via Blog this'
Aunk's commentary:
This is an interesting development as technology shrinks our world. The net effect has been more culturally healthy world citizens. This is one more example of how tech can reduce Cultural Poisoning by emulating in cyberspace the ethnic diversity that is the reality here on earth.